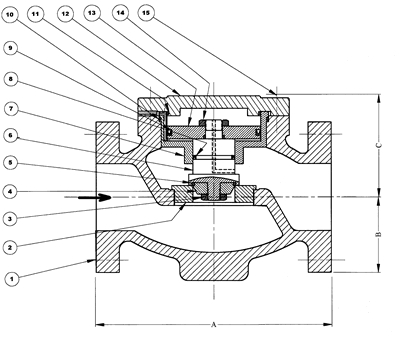 Operation:
The upstream pressure (P1) is introduced below the valve disc, which is opposed to atmospheric pressure via a vent port above the inlet balancing piston.
The downstream pressure (P2) is introduced above the control piston, which is sized to a fixed ratio of the area of the valve disc, and also opposed to atmospheric pressure via the vent port.
The valve will then modulate the flow to maintain a fixed relationship (eg. 5:1) between P1 and P2, governed by the ratio of the respective areas of the valve disc and the control piston.